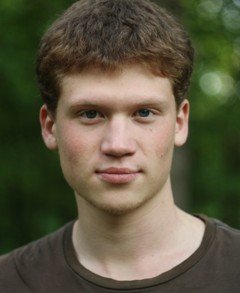 Graduate student of the Department of Microprocessor Technologies and Systems
Education and Career
From 2014 to 2015 he worked at the O. Ya. Usykov Institute of Radiophysics and Electronics of the National Academy of Sciences of Ukraine, Kharkiv
From 2018 to 2020 he worked as an optimizer of algorithms for digital audio signal processing PProduct, inc.
2019 – to this day – graduate student of the Department of Microprocessor Technologies and Systems, specialty 172 "Telecommunications and Radio Engineering".
In 2020, participates in the implementation and implementation of algorithms for processing speech signals for radio transmitters for the startup InWite and SMART-DEVICE TEAM.
---
Research activities
Research interests: study of secondary air traffic control systems.
Digital processing of speech signals, creation of algorithms and their implementation in microprocessor systems.
Publications and patents
Author of more than 10 publications